All Bundled Up
Celebrate this festive season with some of our most-loved holiday scents. Find everything you need to create a magical holiday wonderland in your home from essential oil blends to body care to new household items. Check out these wonderful additions to your home during the holidays.
Fill your home with the aroma of some of our best-selling holiday essential oil blends. Purchase the entire collection in our six-blend set All Bundled Up. Or choose your three favorite blends to build your own set and save 10%.
Candy Cane™
$9.95 Add To Cart
Learn More
Christmas Tree™
$9.95 Add To Cart
Learn More
Gingerbread®️
$9.95 Add To Cart
Learn More
Holly Berries®️
$9.95 Add To Cart
Learn More
Sugar Plum™
$9.95 Add To Cart
Learn More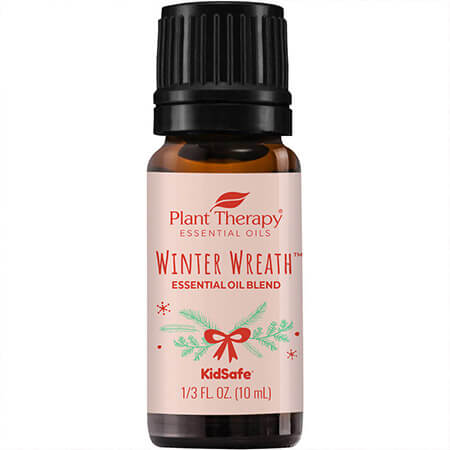 Winter Wreath™
$9.95 Add To Cart
Learn More
All Bundled Up Set
$44.95 Add To Cart
Learn More
Winter Magic
Add three of your favorite holiday blends (or double up on your most-loved) to your cart to get a 10% off. Use code WINTER3SET to get the discount as well as a white set box with the Winter Magic Set Sleeve.
Shop

Festive Bath & Body Care
Treat yourself to soft, fantastically scented skin with our holiday body butters, crèmes and lotions. Using only natural ingredients, scents, and flavors, you can achieve the gorgeous, glowing skin from head to toe.

Your hands deserve an extra special treat too with our hand creams and brand new hand soaps. Top it off with a long soak in the tub with our set of holiday bath bombs.
Shop

A Holly-Filled Holiday Household
Fill your home with some of our most iconic holiday scents with our Christmas Tree™ and Holly Berries®️ Multi-Surface Cleaners. Plus our new candle adds an extra special touch to your holiday decor.
Shop Holiday

Peppermint Bark CBD
Support overall health and wellbeing with our Everyday Wellness CBD, now available in the limited-edition Peppermint Bark flavor! This natural flavor is the perfect mixture of chocolate and peppermint to celebrate the holiday season.
Shop All

Everything Holiday
Now you can enjoy your favorite holiday scents and flavors throughout your home. Celebrate the festive season when you diffuse your favorite holiday blend, moisturize with our sweet and delicious body care products, take your daily CBD or clean your countertops with the fresh pine scent of a Christmas Tree™.
Looking for info on previous blends?